Last Draw Results
Henry's Foundation 50-50 Mental Health
Winning Number : 1813577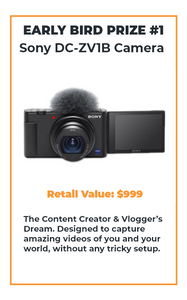 Cut Off: Oct 17, 2021 at 11:59 pm EST
EARLY BIRD PRIZE #1
WINNING NUMBER 5068649
Cut Off: Oct 24, 2021 at 11:59 pm EST
EARLY BIRD PRIZE #2
WINNING NUMBER 4242933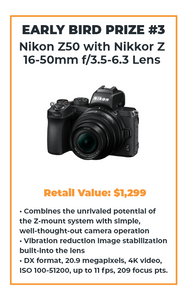 Cut Off: Nov 7, 2021 at 11:59 pm EST
EARLY BIRD PRIZE #3
WINNING NUMBER 1116738
It's time to make a difference.
The Henry's Foundation is a Canadian registered charity dedicated to improving the lives of Canadians living with mental illness and to supporting mental health initiatives across Canada. The Henry's Foundation launched in March 2020 with the support of the Henry's retail organization – a 4th generation family-owned company that focuses on the creativity of people.

Funds raised by the Henry's Foundation will be used to provide accessible education on mental health issues and programs to support the mental and emotional well-being of persons living with mental health conditions. The Foundation also plans to expand its existing #Uncapturedmoments online community. Using imagery and photography, we're building more ways for people to connect and support each other using social media in a positive way.

Funds from the Henry's Foundation 50/50 will also support other Canadian charities focused on addressing mental health such as Kids Help Phone and Jack.org.

With more than 7 million Canadians experiencing a mental illness in any given year (pre-pandemic), either you or someone you know well is struggling with their mental health. For more information, please visit www.henrysfoundation.com
FOR PROBLEM GAMBLING SUPPORT, PLEASE CALL: 1-866-531-2600.